The drink mixer that loves you back.
Say hello to Lotza 👋, an all-natural, refreshingly delicious drink mixer designed to boost your mood and support next-day recovery.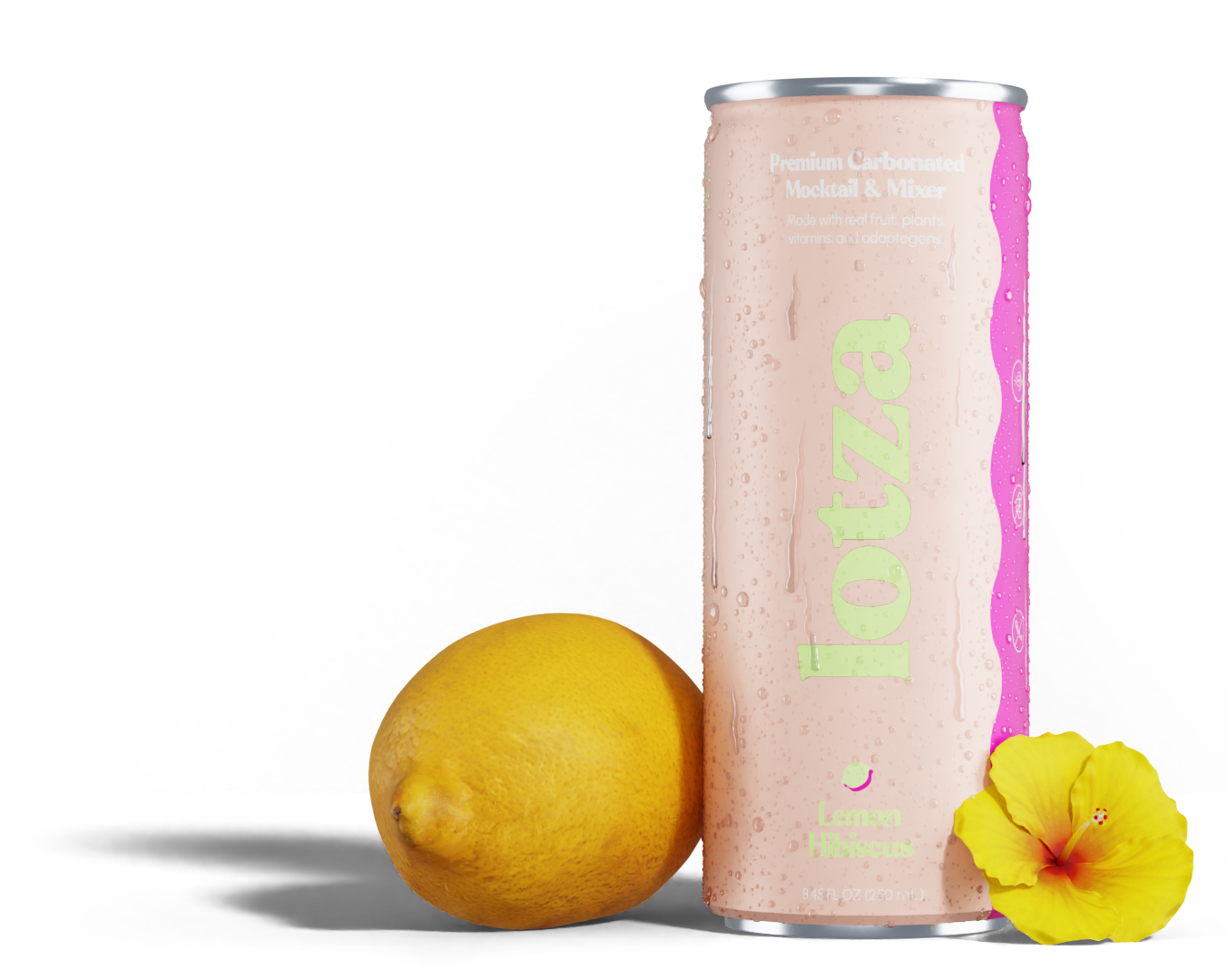 Hydrates Skin
Boosts Mood
Lowers Anxiety
Supports Next-Day Recovery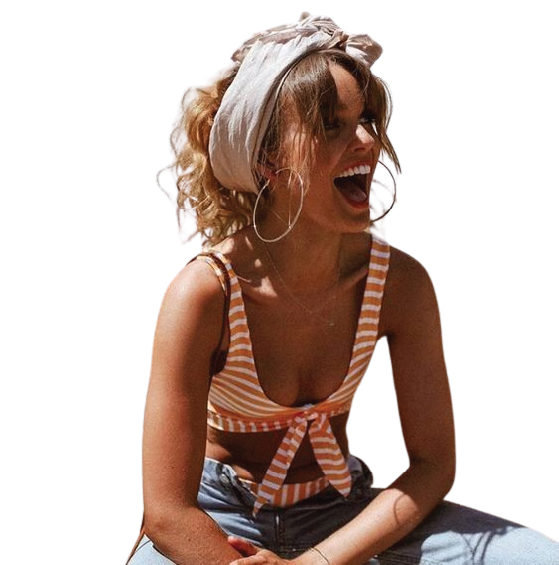 Taste-Forward.
Science-Backed.
We set out to make the smartest drink mixer on the planet - made with real fruit for a taste you'll love and targeted benefits from plant-based ingredients that'll love you back.
While you're having fun, your drink is hard at work.
Lotza is perfectly formulated to support good times, and the bodies having them.

Look Good
Antioxidant and nourishing agents to keep your skin healthy and glowing.
Feel Good
Vitamins and adaptogens to boost your mood and help you de-stress.

Bounce Back
Plants and minerals to hydrate, support your liver, and metabolize alcohol.
There's lotza to love ❤️
7g Sugar
Vegan
Non-GMO
Gluten Free
Real Fruit
For our newbies!
The Starter Kit
Your journey to a better buzz starts here. For a limited time, try a 12-pack of all three delicious flavors, and access Lotza's insulated highball glass, fun bag, and koozie... All for 50% OFF for new customers.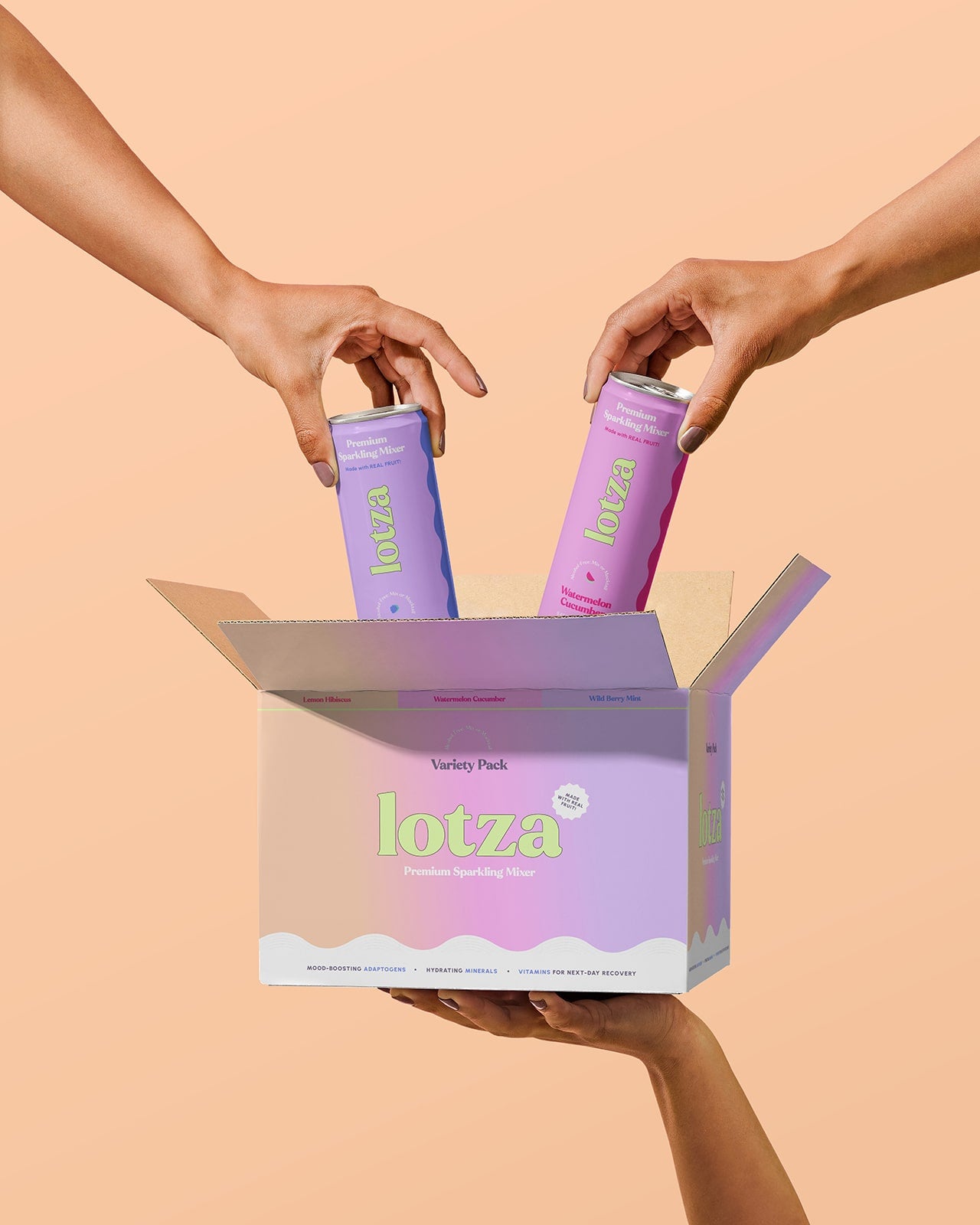 Refreshingly delicious flavors made with real fruit.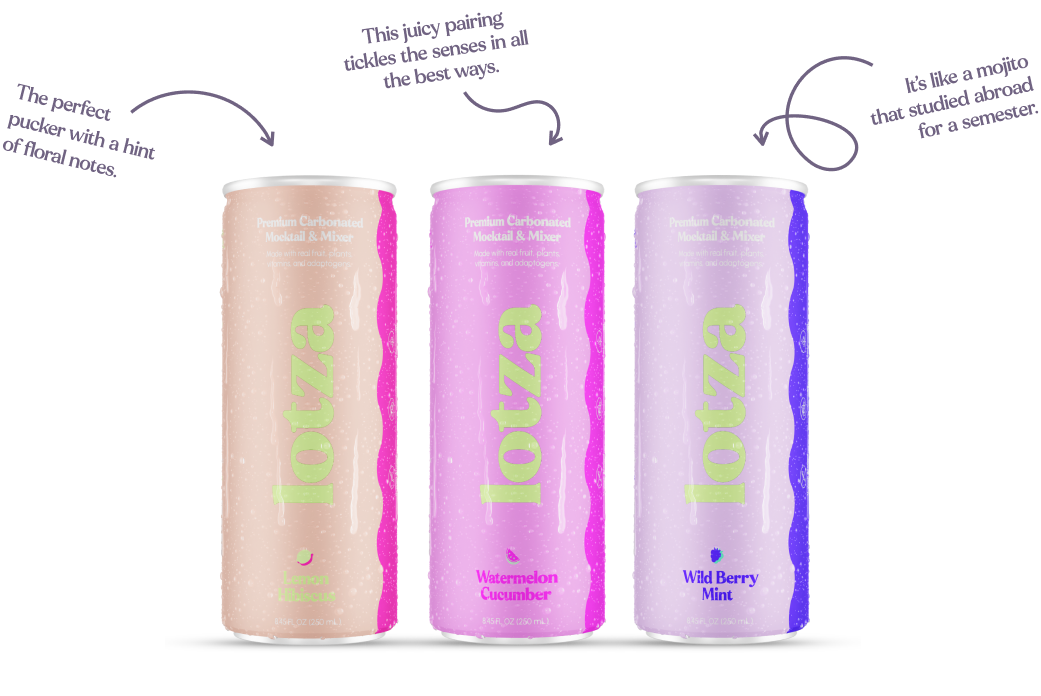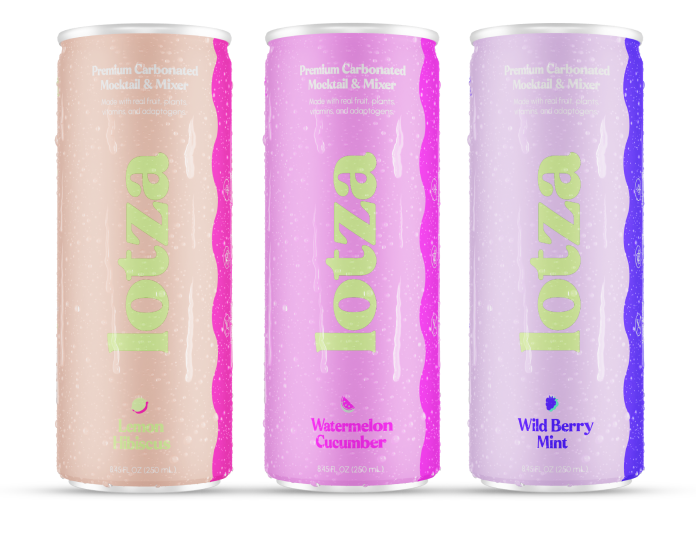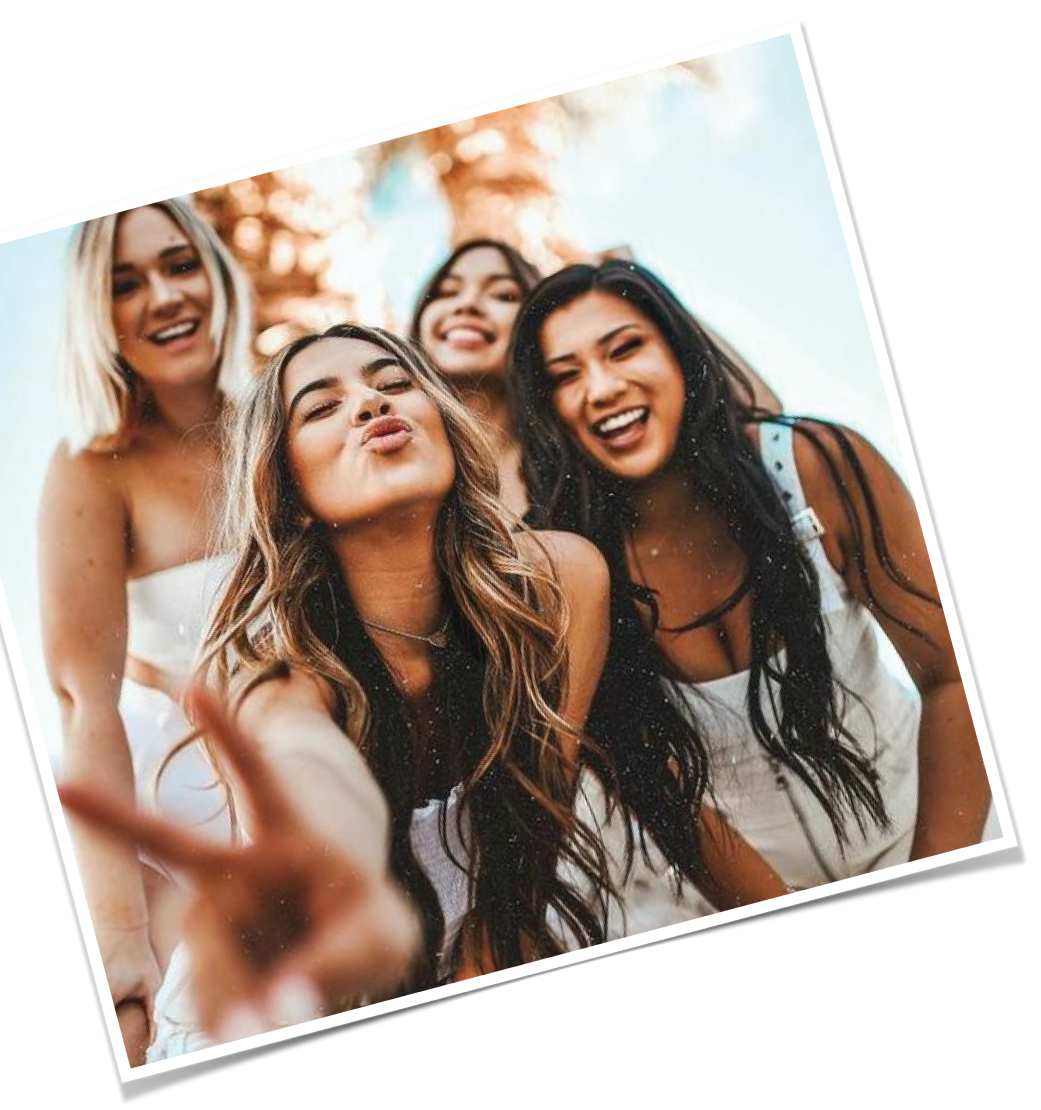 Lotza was founded with an optimistic and ambitious objective: to empower women to have more fun (together).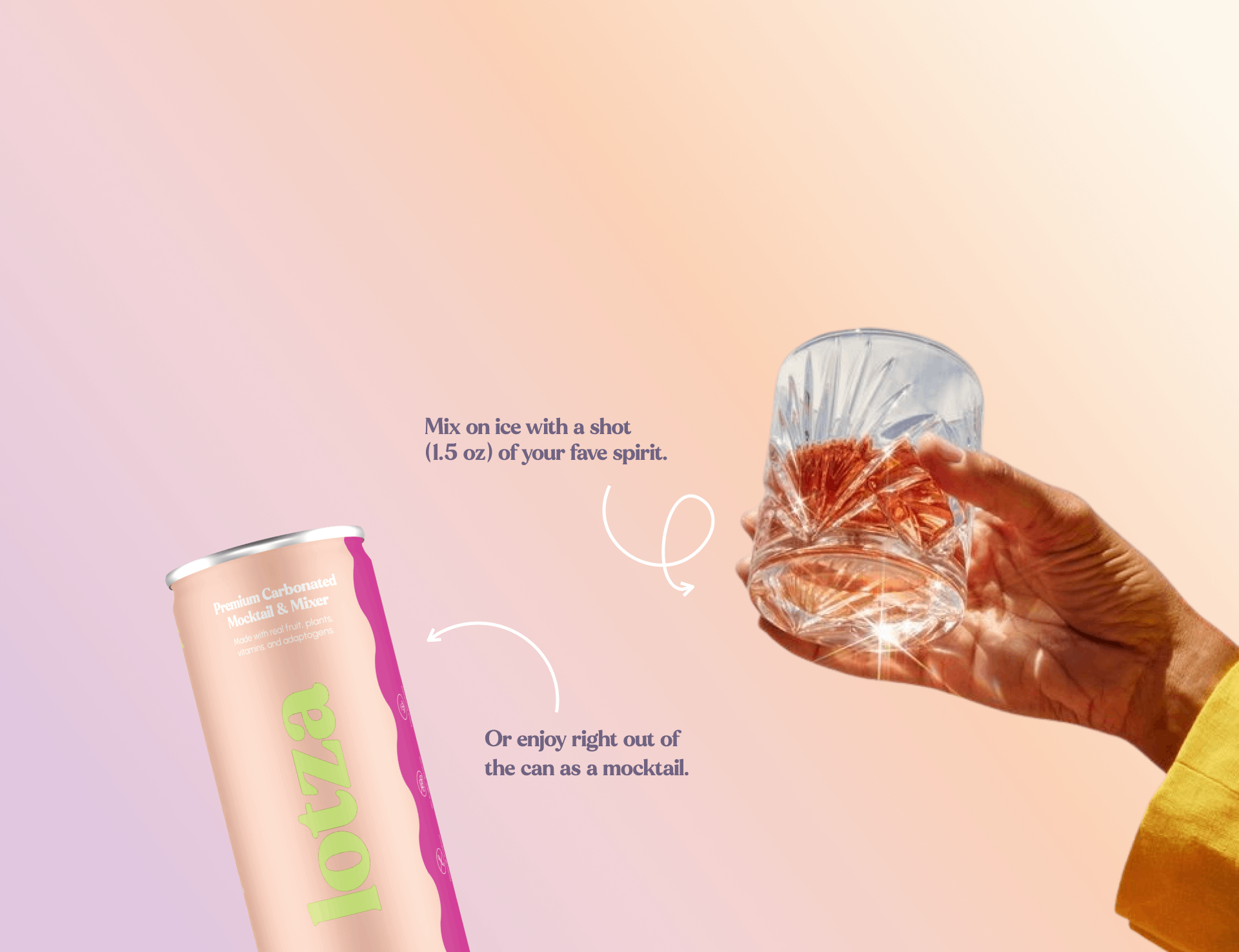 Mix or Mock.
You call the shots.
Sign up to get a free
can of Lotza on us.